The adoption process does not just end upon adoption court process; instead, it's a process that lasts throughout a lifetime for people involved. ISSJ recognize adoptee's right to know and we consider tracing service a part of adoption.
Since ISSJ's establishment in 1952, ISSJ has kept all adoption records. There could be a handwritten letter from birth mother, as well as record of a child study, which are often very valuable items to adoptees who wish to know more about their birth parents.
Tracing / Searching Procedure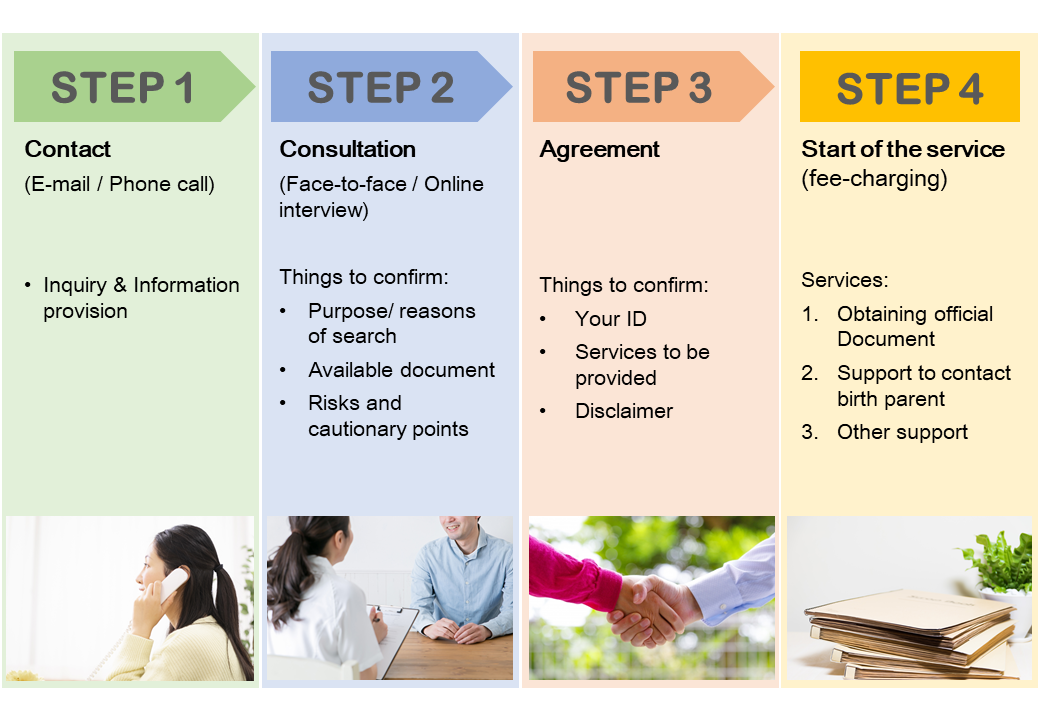 To Adoptees
If you were adopted through ISSJ, then we have records of your adoption. If you want to know why you were adopted, more about your birth parents, and tracing questions, you can contact us. 
Please read "For Adoptees Interested in Searching for Roots" to get more information.
【 Contact 】
TEL: +81-3-5840-5711
Email: postadoption@issj.org